Wall Paintings  |  Typography as Art  |  Original Paintings of the Gulf Coast 
Commission:  Winter Garden, Florida
Project Scope:
Design a one-of-a-kind mural inspired by client's home away from 
home in Belize. 
The finished mural gives swimmers the illusion of an Infinity Pool.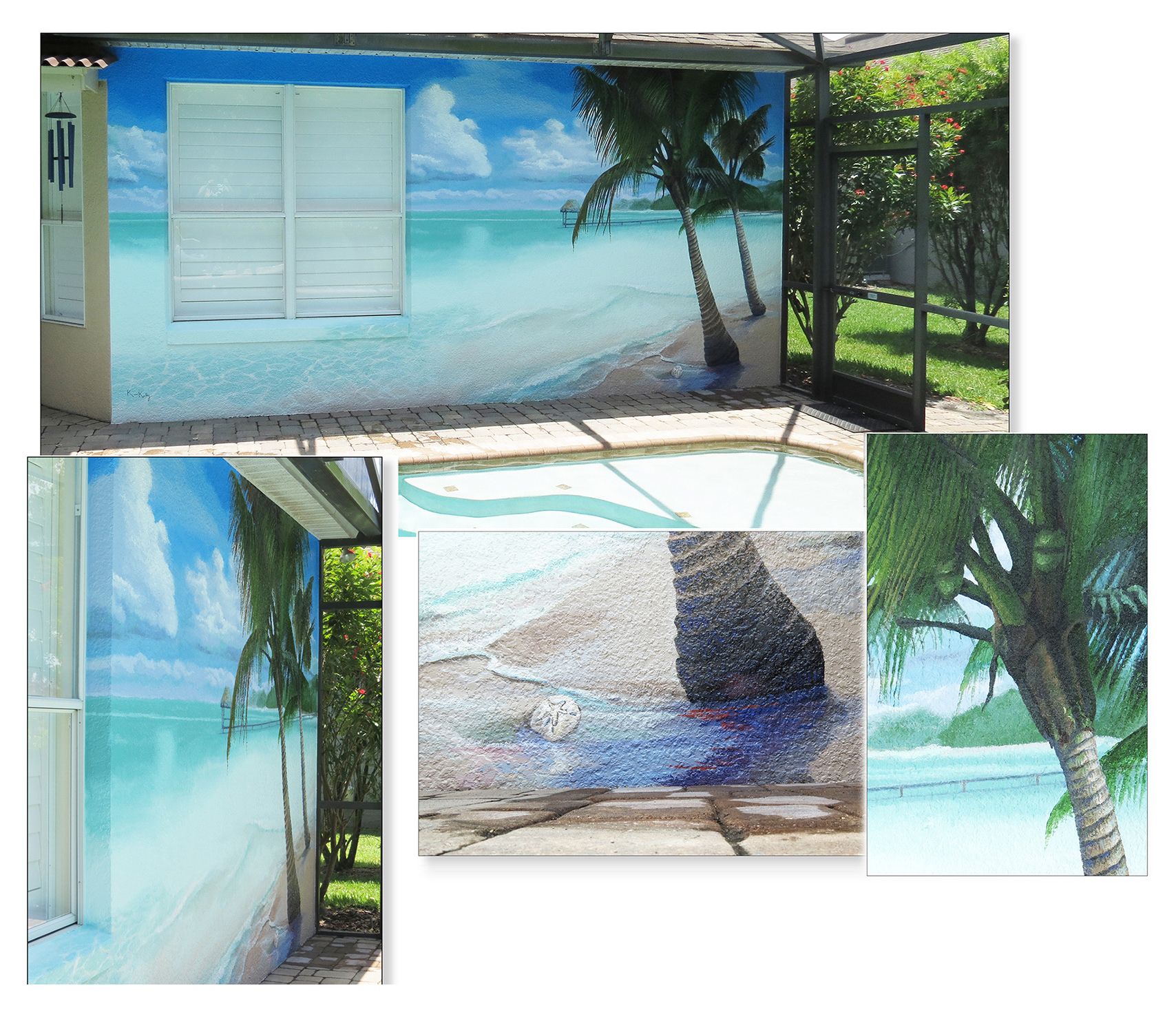 Commission:  Palmetto, Florida
Project Constraint:
Must fit a 27 " w x 60 " h area tucked in a corner between a wall and console.
Project Scope:
Using a specific verse create a 
subtle yet powerful typographic design that is readable from the living room couch. 
Hand-letter it directly on the
living room
 wall using Gold Leaf.
In the historical tradition of the 
Impressionists, 
I challenge myself 
do the same and paint Plein Air - in the fresh air.
My original work is created on Siesta Key Beach and Lido Key Beach in Sarasota, FL
From within my private art studio near the bay in the City of Sarasota (Florida), I have an active studio practice. Here I paint original canvases inspired by time spend in the surf on the Gulf Coast of Florida. My painting process and methods produce works in the genre of contemporary realism. The interplay of sunlight and the prismatic effects of water in the atmosphere captivate me.
I see through brushes. My studio canvases are about adjustments. Introducing layers and glazes. Until one day, where there was the rough canvas and plasticity of paint, stands an undeniable presence. It is awe-inspiring to discover a new x, y and z within my studio. 
Welcome to my Art Studio Practice!